The Peterborough Phantoms are delighted to unveil our brand new jerseys for the upcoming 2022/23 season.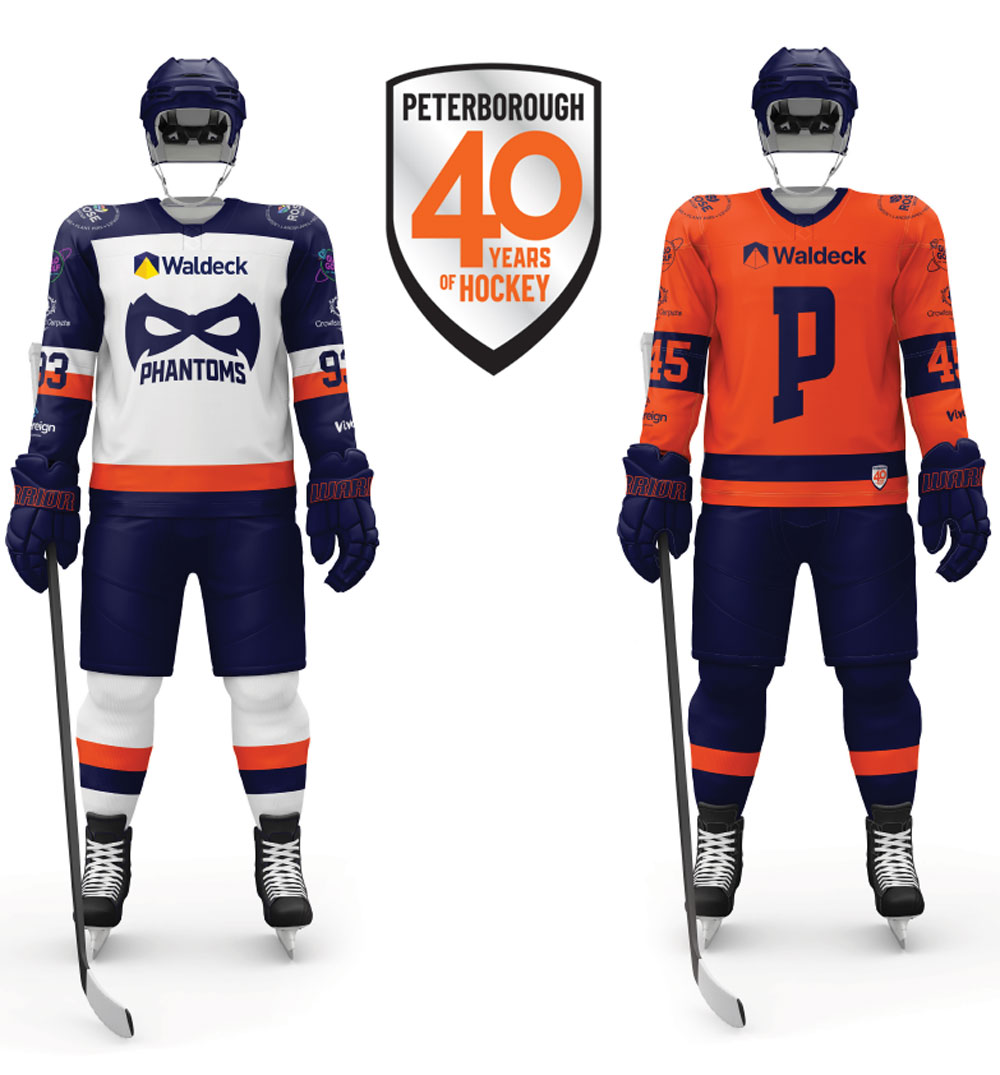 Designed by AI Products, and with the logo of our premier sponsor Waldeck on the front, the white, blue and orange jerseys will make up our home jersey for the first half of the season, whilst the orange jersey sporting the P logo will form the away jersey. As we reach the mid-point of the season, these will switch over – making the orange our home jersey and the white our road jersey.
The orange jerseys will also wear a special badge commemorating our 40th anniversary.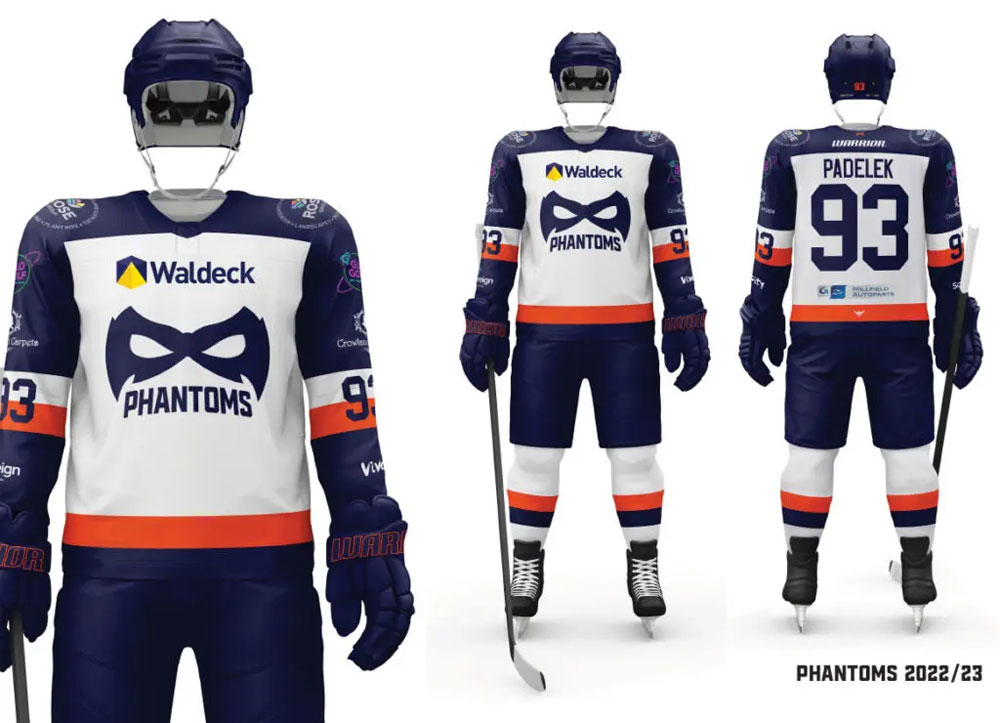 2022/23 Home Jersey
As with last season, we will be offering Elite Pro jerseys – made the same material as will be worn by the players. You will be able to have your favourite player on the back or customise it with your own name.
Replica jerseys will also be on sale via our shop, with all jerseys going on sale via our shop soon – so keep your eyes peeled!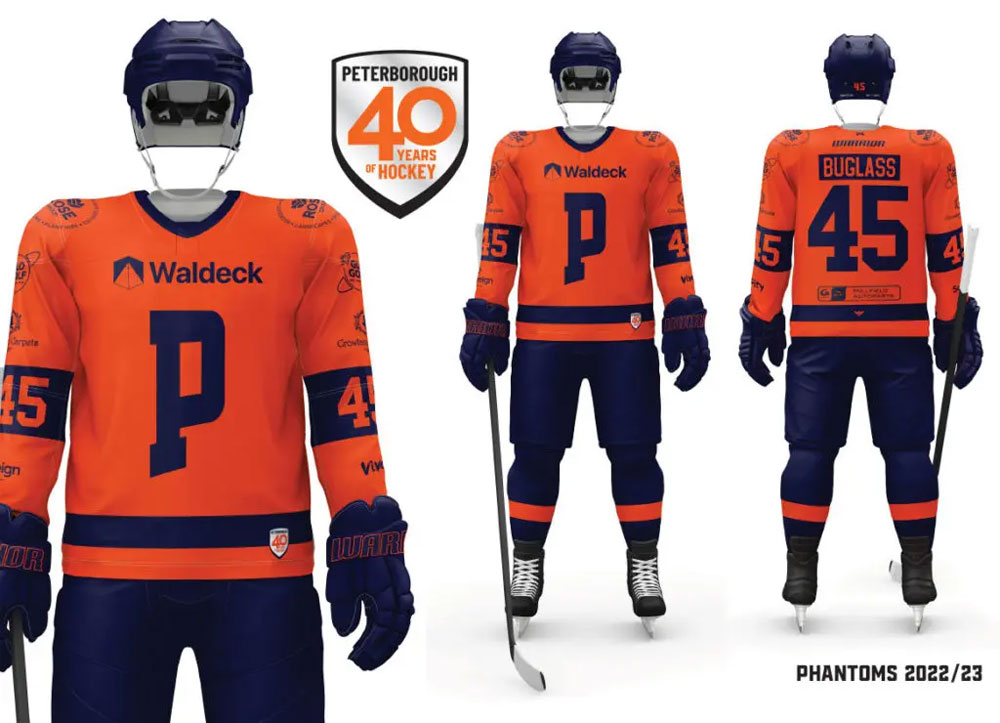 2022/23 Away Jerseys
We also have a number or Own & Loans still available for the upcoming season! These can also be bought via our online shop too.
For any enquiries, Own & Loan information, or to place an order without buying online, please email Jordan.marr@gophantoms.co.uk!