We're delighted to announce The Butchers Blade are continuing their sponsorship of the Peterborough Phantoms!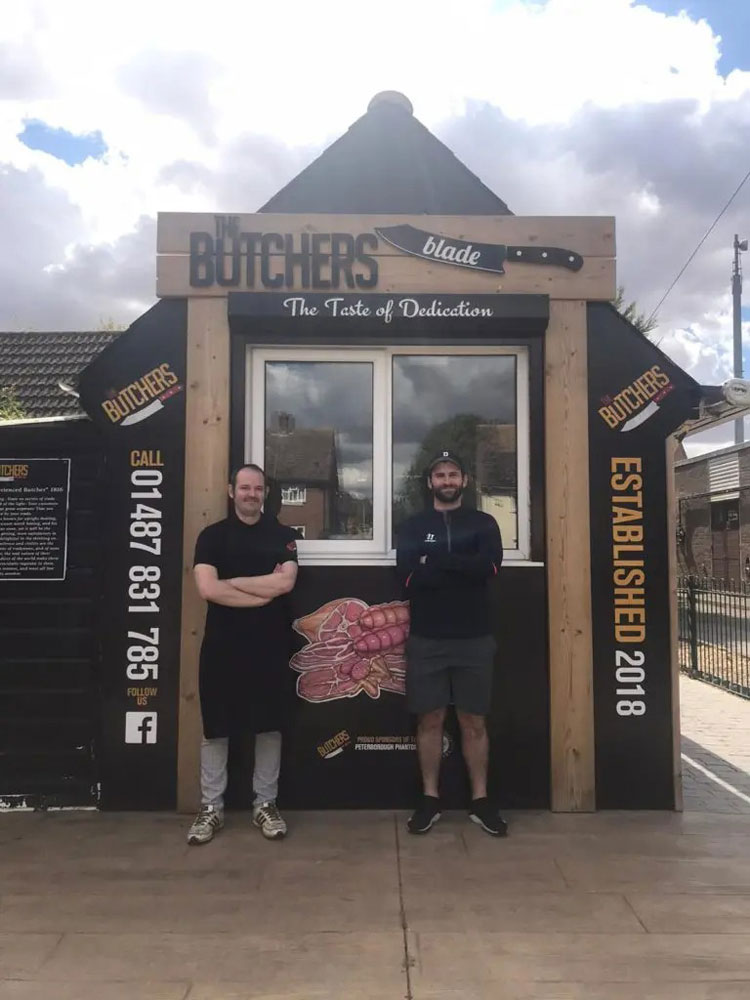 The Sawtry-based company joined our sponsorship family in the 2019/20 season, and have enjoyed a great relationship with the Phantoms ever since.
Ryan Francis from The Butchers Blade said: "This will be our 3rd year in sponsorship with the Phantoms, and we are happy to be a part of the team. It's such a friendly and accommodating partnership which really does give us a wider brand exposure. Me and my family have been fans and have watched the team for over ten years so it is a pleasure to be involved again in sponsoring a player."
Lee Thomas, Phantoms Director, added: "We're delighted to welcome The Butchers Blade back for a third successive season. The quality of produce they supply is superb – and we're hoping to cook up some great results on the ice this season."
Welcome back to the family, The Butchers Blade!