Phantoms prospect Goalie, Tyler De La Bertouche, has signed a two-way contract with the Invicta Dynamos.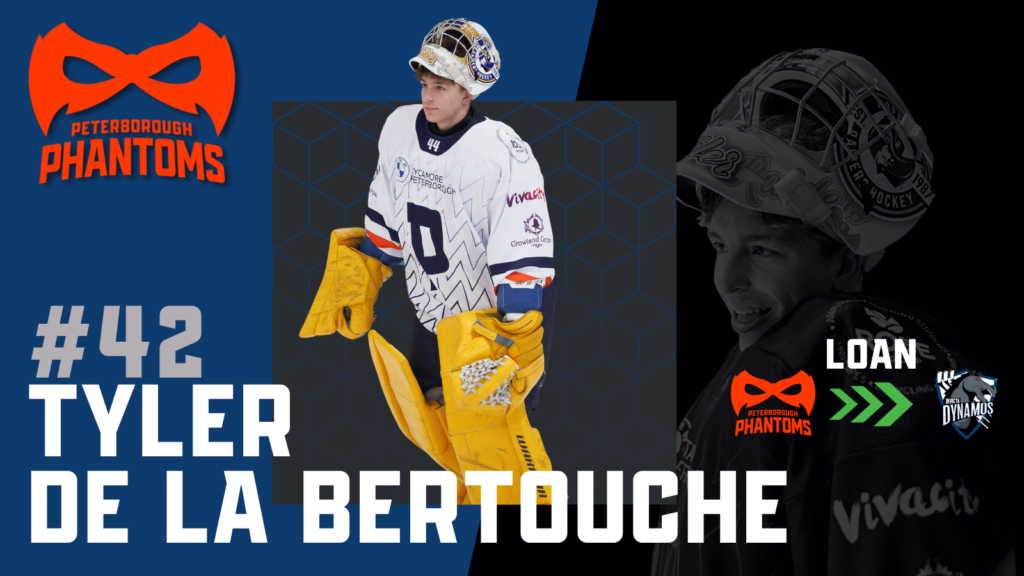 The young goalie, who turns 17 in November, will have the opportunity to skate with the Phantoms at practice, whilst playing the majority of his competitive hockey with Invicta for the 2022/23 season.
The deal will ensure Tyler has the opportunity to play regularly to continue his development, with the aim of preparing him for the NIHL National League.
Phantoms Director, Jon Kynaston, said: "Tyler is a talented young netminder and this agreement will allow us to create a really effective development plan for him, with experiences at all levels to push his game. Tyler is an exciting young prospect and we hope we can support him to create a bright future for himself. Again it is pleasing to work with a club with a player development focus like Invicta and their coach Karl Lennon."
Good luck, Tyler!