Glo Golf, Peterborough's glow in the dark mini golf venue, are once again joining the Peterborough Phantoms' sponsorship family for another season.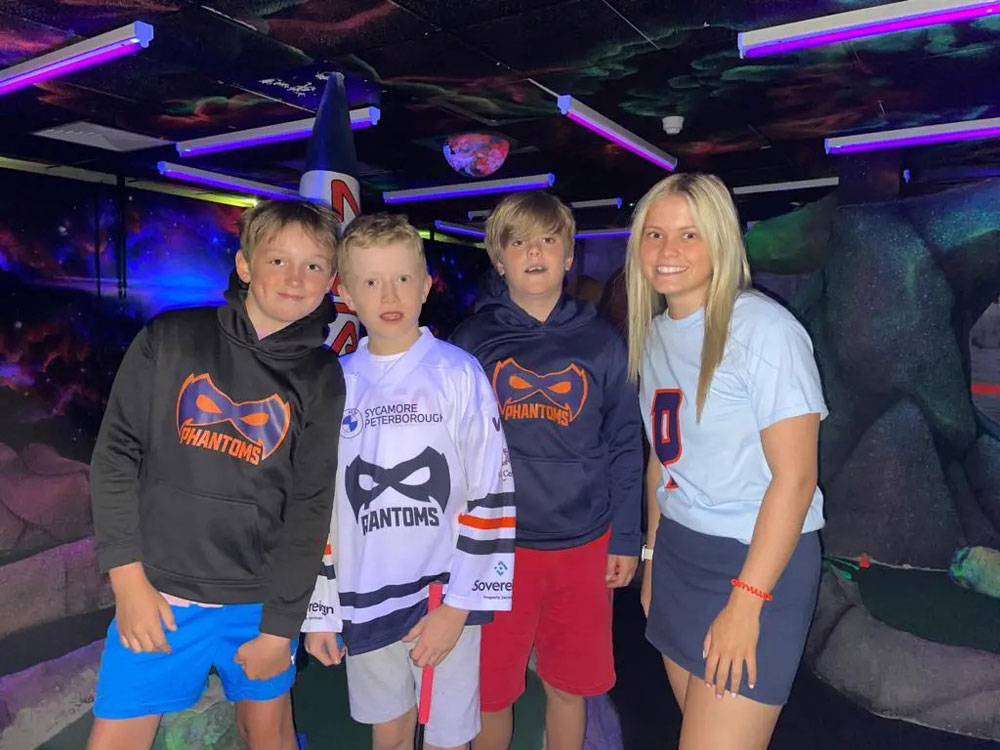 Glo Golf is great for both families and for going out with your friends. PHOTO: Lee Thomas
Glo Golf joined the Phantoms for the 2021/22 campaign, enjoying success on the ice as we made it to the Final Four weekend in Coventry. Now, Glo Golf have re-joined for a second season, as we look to go from strength-to-strength.
Situated just off Bridge Street in the city centre, Glo Golf is an alternative night out with your friends, but is also perfect for families to let their hair down. Both soft and alcoholic drinks are available to enjoy, with happy hour deals to savour.
Sarah Sharma, Company Director at Glo Golf, said: "Glo Golf are very proud to sponsor Peterborough Phantoms for the second year running. Not only have the Phantoms been amazing to watch over the past year, they have also been a pleasure to work with.
"We have grown to love all the players, Directors & behind the scenes staff and cannot imagine our lives without Ice Hockey now. The sport, much like ours, is family friendly and extremely entertaining. The whole Phantoms team have worked so hard & it shows. We would like to think Glo Golf have achieved similar growth and success. It's been an absolute honour to officially sponsor the team and we look forward to working together over the 2022 season.
"We also cannot wait to host the Team night out again…it was one of the best evenings we have had at Glo Golf."
Slava Koulikov, Phantoms Director and Head Coach, added: "We're delighted to welcome Glo Golf back as a sponsor for the 2022/23 season.
"We have build a really good relationship last season. Varun and Sarah are such a great people who we can't thank enough for last season after an 18 month break, and are really looking forward to continuing with that next season.
"Glo Golf marries up with so many our believes, but because they're both a family day out an an event to enjoy with friends it really mirrors what we do at the Phantoms."
Welcome back, Glo Golf!
For more information on sponsoring the Phantoms, you can view our sponsorship brochure or email Jordan.marr@gophantoms.co.uk.