The Peterborough Phantoms are pleased to have agreed a player development pathway with the Chelmsford Chieftains. The Phantoms will work closely with the NIHL Division 1 South side to exploit opportunities to develop players through two way agreements.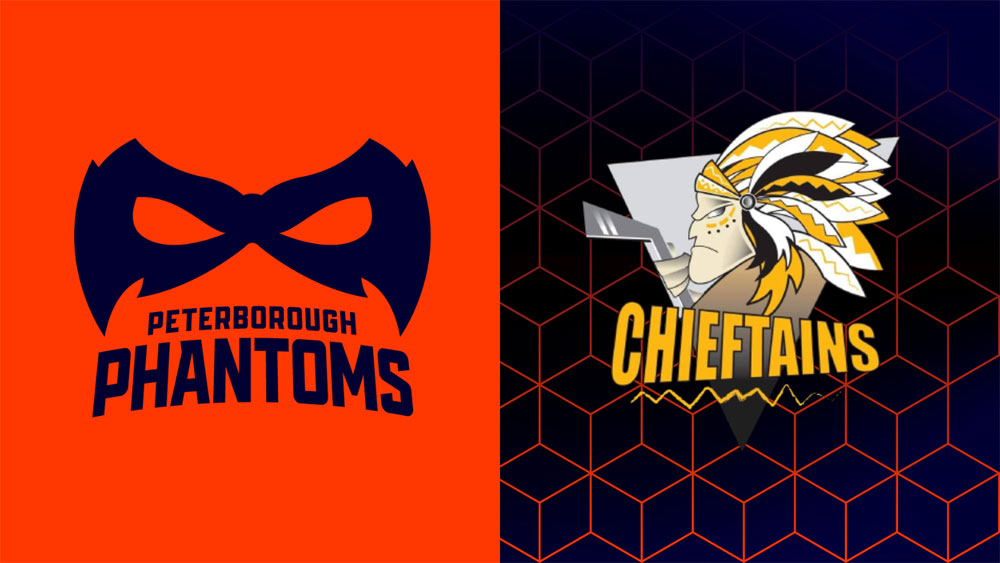 The programme is designed to help generate a regular and structured development pathway for young players striving to achieve National League level and beyond. The arrangement will see the Chieftains benefit from the use of selected players, creating a development tie between the Phantoms National Division roster and the NIHL Division 1 tier to further develop talent towards the National League Level.
Selected young players will now be able to add Division 1 experience to their development mix alongside the pathway of U18, Division 2 and National League training and experiences as they grow.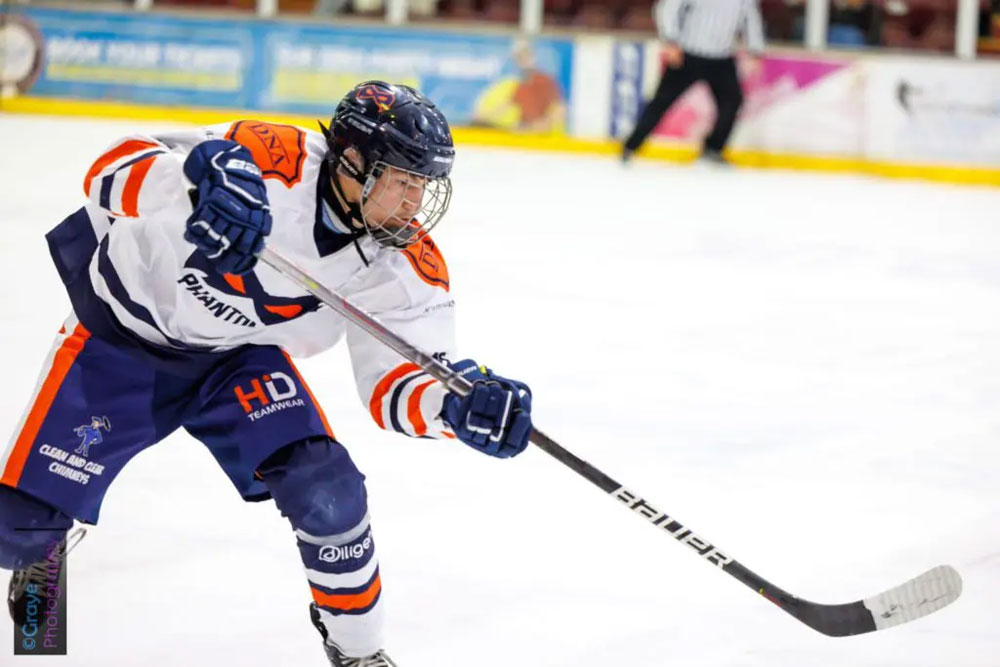 Leo Markey played six games for the Phantoms in NIHL National last season, picking up a goal in the process. DARRILL STODDART
Mark Saunders, Chelmsford Chieftains Head Coach said: "To be able to join up with the Phantoms is a big progressive step forwards for hockey in both clubs; player's need to be playing and testing themselves in as many games as possible to continue their developmental progress and this two way agreement provides that opportunity for some of the very talented young players in Peterborough to play at NIHL1 level with the Chieftains.
"I have worked with all three player's in my role with the England National Team Program and know how talented they are and I'm keen to work with them again as they push into senior hockey. All three players are outstanding young athlete's and the Chieftains look forward to welcoming them to our line-up for the '22-'23 campaign'."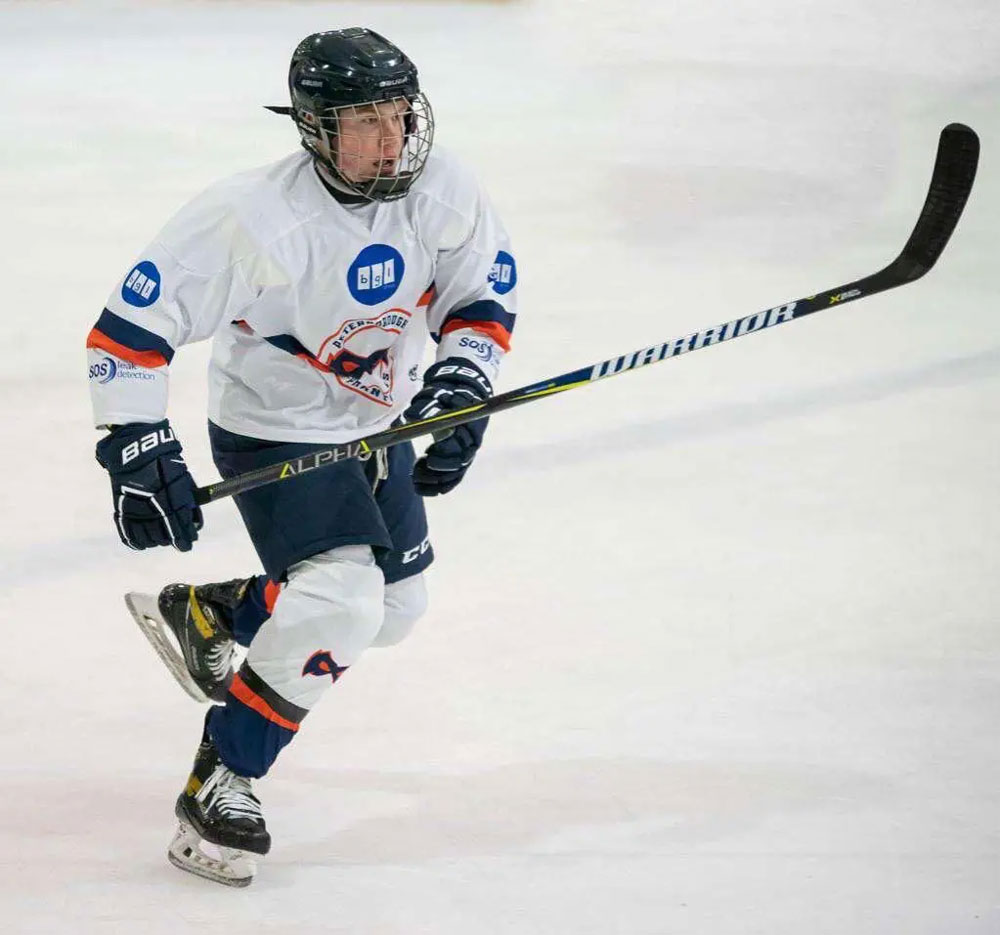 Archie Salisbury. DARRILL STODDART
Jon Kynaston, Peterborough Phantoms Director, said: "We are a club that has a track record of player development and we want to continue to be at the forefront in this area. Creating the top players of the future, as our sport grows, needs more forethought, planning and collaboration so we are delighted to be working in this way, I know Mark Saunders and his ethos and philosophy will be perfectly matched for the player development focus we seek. Chelmsford is a good club and this is a win, win, win for the players, for the Chelmsford club and indeed for the Phantoms organisations longer term recruitment as we work towards a pathway to the highest hockey levels in the UK.
"It is important to make opportunities for players at all levels, opportunities for players to pathway through from our Under 18 into our NIHL2 team, experience NIHL Division 1 hockey and hopefully then into the first team mix and beyond. Being able to work with a coach like Mark and a club bought in such as Chelmsford is encouraging.
The Player Development partnership will commence for the 2022-2023 season, as Archie Salisbury, Leo Markey and Justin Dennison all head to the Chieftains on two-way agreements. Salisbury and Markey are on two-ways between Chelmsford and Phantoms' senior side, whilst Dennison will be on a two-way with Chelmsford and Phantoms NIHL2/Phantoms U18 for the forthcoming season.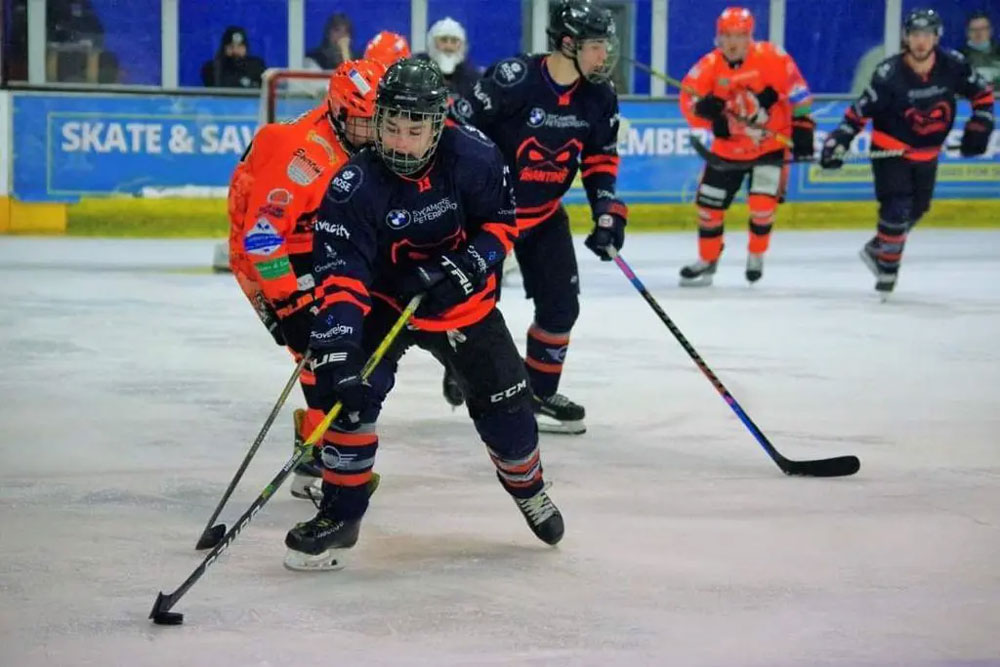 Justin Dennison in action for the Phantoms against Telford Tigers. DARRILL STODDART
Whilst not on a prospect contract with the Phantoms as yet, Justin is in that mix for development as he continues his journey through junior hockey, towards the senior team. He did ice once for the senior Phantoms side last season, during the teams' issues with COVID-19.
"Justin will join Archie and Leo and benefit from a two way agreement into NIHL Division 1 Chelmsford Chieftains. Justin is just 16 years old and is a talented forward working hard to mature into the senior game. He is a promising young player we are excited about who will play in out P2 set up and across U18 and Div1 to maximise this development year. It's refreshing also to work with Chelmsford, who are fully bought into the player development concept and see the benefits its brings to their club, ours and importantly the players involved." Kynaston said.
We're delighted to be working alongside the Chieftains in this agreement and we're excited to work with them to develop the next generation of British talent in the area!