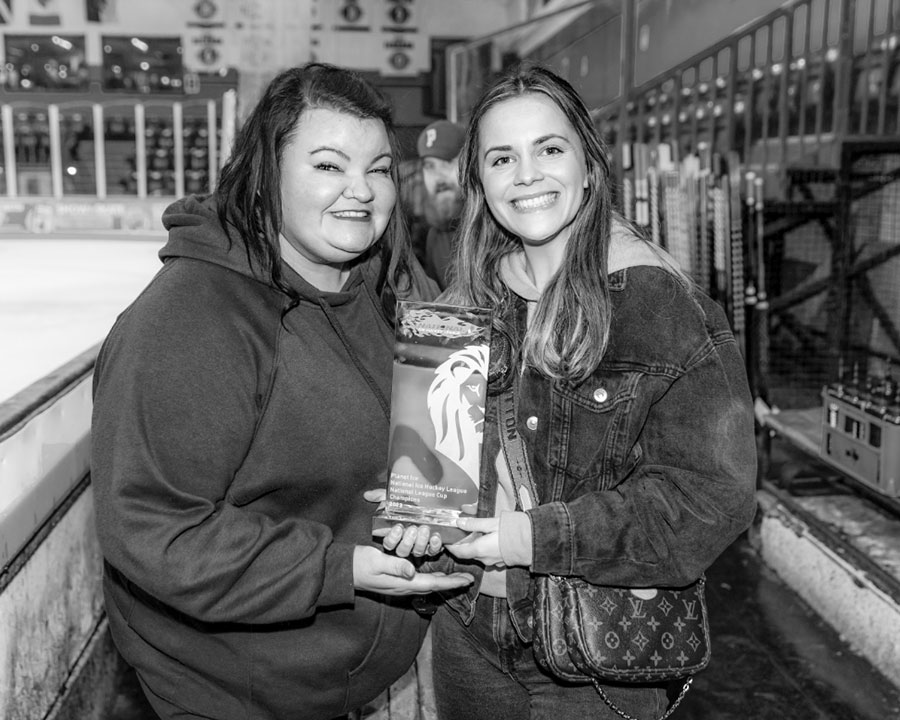 The WALDECK Peterborough Phantoms announce that long standing team physio, Rochelle Owen will step down from her role at the end of the season and the club would like to recognise the long service and contributions of Rochelle..
Rochelle Owen has been part of the Phantoms off-ice team since 2010, and we would like to thank her for the immense amount of time and effort she has put in to helping this team. Rochelle has travelled to away games up and down the country every season in support of our players, along with spending long evenings at the rink for training sessions and even helping out in off-season duties. We can't thank Rochelle enough for the commitment she has shown to the team, and she will be sorely missed by all of the players and staff of the WALDECK Peterborough Phantoms.
Speaking on Rochelle's departure from the club, Head Coach Slava Koulikov commented "Amazing person and good friend of mine, who has been there from day one when I joined the team!
"Rochelle has done everything for this club and not just as a physio, we have cleaned the dressing room together many times in preparations for the season, been a taxi on many different occasions, my righthand lady with advice on players injuries & recovery but one thing Rochelle always did, is put players first!
"To be honest, all of Owen family are a part of this club and I am really happy & privileged to get to know them all!
"Good luck with whatever you going to do next and of course all the best in the biggest day of your life at your wedding!"
Captain Will Weldon said "I'm not sure where to start with Rochelle…she really is a part of the furniture having been here since the day I joined the club 12 years ago.
"Rochelle has sacrificed so much to support the players and give us the best chance to win and I can't really put into words how much that means to me, and I know that would be echoed by everybody.
"I want to publicly wish Rochelle the best of look with everything and I'm sure it's going to be the summer of her life when she marries Robin.
"Thanks once again Rochelle for everything you have done for us all!"
Phantoms Director and Co-Owner Jon Kynaston commented: "Rochelle has become somewhat part of the Phantoms furniture and has been around doing what she does for so long it is hard to think of the team/ club without her.
"The role Rochelle delivers, and has delivered, so well goes generally unrecognised outside of the locker room. Her contributions to not only towards our successes but every weekend and week night practices to ensure our players are good to go is invaluable.
"Rochelle thank you and it won't be the same without you, Enjoy you spare time, some tough boots to fill. Thank you."
Tom Norton commented "I don't think I have enough space to put into words how much Rochelle has done for the Phantoms. Over the last 10 years I have known her, her commitment to the team has been second to none. Some might just think she is our team physio, but she has worn many different hats at the club! She's given up so much of her time to support the team and make sure that behind the scenes things are running as they should.
"Her magic hands have kept me, and many of the other lads in games when maybe we shouldn't have been!
"Myself and all the boys are going to miss you so much, and you deserve this acknowledgement!
"Enjoy having 2/3 of your weekday evenings back, and ALL your weekends. Thank you for everything, and I still hope to see you at the games."
Over the 13 years with the club, Rochelle has been a part of 5 trophy wins which must make her the most decorated physio in the NIHL! We look forward to st