The Waldeck Peterborough Phantoms are pleased to announce their Charity of the year jersey for the 2022/23 season in partnership with Sue Ryder.
Sue Ryder are a nationwide charity that support people who are living with a terminal illness, a neurological condition or who have lost someone. Sue Ryder Thorpe Hall Hospice is based in Peterborough and delivers expert and compassionate palliative care both in hospice and at home.
We have designed a limited-edition jersey to celebrate our partnership with Sue Ryder, of which all the profits will go to Sue Ryder.
Asif Shaheed from Sue Ryder, with Slava Koulikov and the Charity Jersey.
As part of our partnership with Sue Ryder, our home game on March 5th vs Leeds Knights will be dedicated to the nurses, staff and volunteers at the hospices around the country. Our special charity of the year jerseys will be showcased at this game.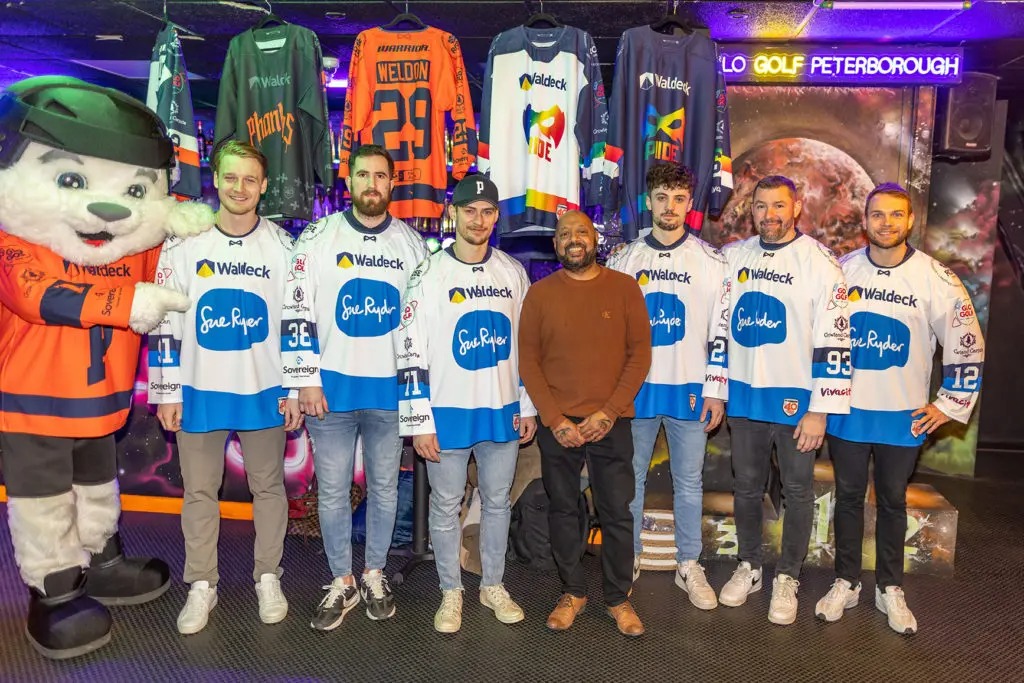 These limited edition jerseys are priced at £125.00 per jersey.
Please see below the list of players jerseys available:
4 Archie Salisbury
11 Scott Robson
12 Nathan Pollard
19 Leo Markey
21 Luc Johnson
25 Billy Thorpe
44 Ryan Bainborough
95 Jasper Foster
96 Jarvis Hunt
The Shirt Off Your Back draw on the evening will by #72 Glenn Billing's Charity jersey with all of the proceeds from Shirt off your Back also going to Sue Ryder.